Hi guys. I'm not dead yet.
I am not playing much at all these days but I have another grandson who is turning out to be an amazing guitarist. He asked for a guitar kit last Christmas and he wanted a heavy metal guitar. So his dad got him a Rocktile kit.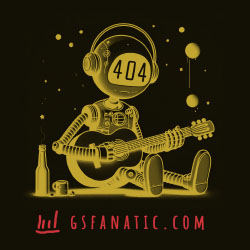 The guitar has a Floyd Rose licensed tremolo, but within two months he had stripped the bolts in the locking nut and then on the bridge. He stuck it in for repair, but the shop was going to charge more than a new guitar.
I had had a shot playing it, but it was a nightmare, with strings so far off the fret board and the bridge all out of kilter.
He has been playing his other granddad's Squier Strat and is now an extremely competent guitarist. Better than I ever was.
Every time I visit, I take another guitar down for him to try (I still have 10 and my bass). Unfortunately, we do not see him very often.
We were down last Saturday and he was playing a borrowed Squier acoustic, and making a lovely job of Stairway to Heaven (I told him never to play that in a guitar shop!). The Rocktile was lying in a corner, minus nut and strings, so I said I would take it away and see what I could do.
I ordered a Floyd Rose system from Axetec (I was going to put matching tuners on but the headstock has 7.5 mm holes instead of 10 mm, and being a "pointy" I didn't want to risk enlarging them in case I broke something). I also got him locking strap buttons and a dedicated strap to use with them
The electrics were fairly good but a little noisy, so while I waited for the bridge I painted out the cavity with shielding paint and added an earth wire. I also tapped down a couple of high frets and oiled the fret board.
I finally got down to putting it all together today, my first ever experience with a Floyd Rose, and what a struggle. They always say to replace one string at a time and now I know why.
I had to replace the pivot posts, shim the nut (too low) and even shim the side of the neck, to get the strings middle for diddle. Basic tuning was the biggest pain ever as every time you tension one string all the others go out of tune. Add to that keeping the bridge level and it was a labour of Hercules. Once I got it set up, with the action nicely set, I checked the truss rod setting and thankfully it was just as I like it. The intonation was spot on too, so now it is just a case of playing it until next time I see him, and adjust it as it settles in.
Kinda put me in the mood!