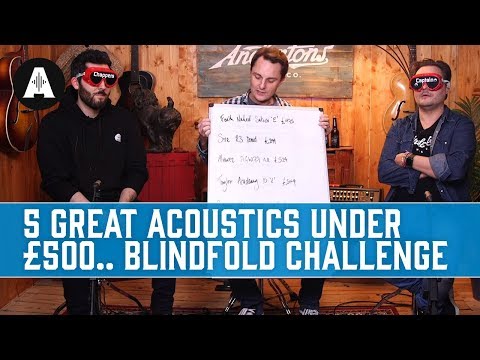 Here is a blindfold test of five sub £500 guitars and the one I bought gets chosen as best by one of the players (the better player, as it happens.)
Yay !
When I bought the Sigma the guy at Mansons (a professional player) said "You know. We sell an awful of a lot of acoustic guitars in the £500 range and this one's been ignored - I really don't know why. It's my favourite too." Sadly they are no longer on the wall at Mansons. Nor is the Vintage V300MH I bought. To me it beggars belief.
Tastes are different I suppose.
The vintage (antique) guitars are gone - the acoustic room is now dedicated to Taylor (not a fan) and sadly I've found myself switching to Project Music up the road.